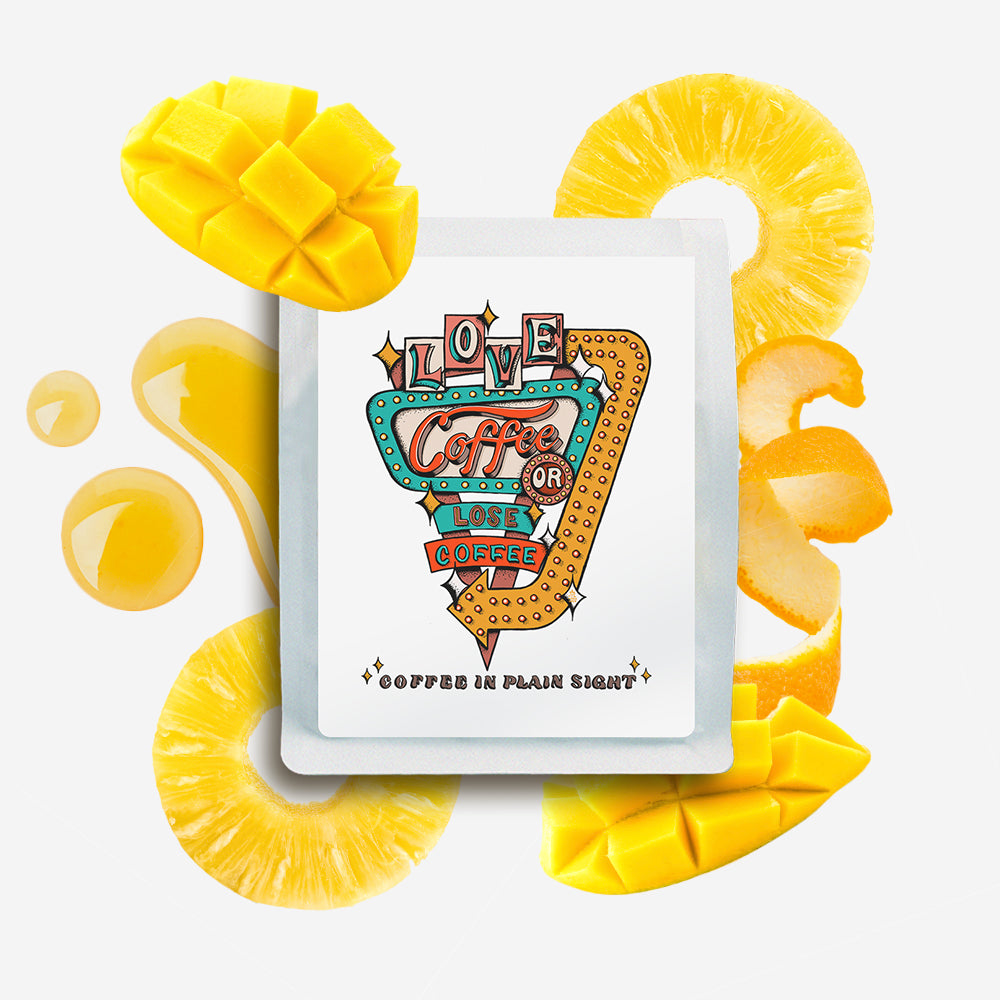 Drive-In Artist Blend (a collaboration with Tita Keks)
TROPICAL FRUITS · CREAMY MOUTHFEEL · ORANGE RIND · HONEY
Origin:
Ethiopia, Indonesia

Body:
Sweetness:


Acidity:
Roast Degree:
Recommended for:
A BGC Coffee Festival exclusive collaboration with Tita Keks.
Coffee and art may be two different worlds, but share very similar traits and paths. We're excited to bring these two worlds together as we showcase our first ever collab blend with noted signpainter and traditional tattoo artist Tita Keks.
In putting together Tita Keks' blend, we've blended a creamy Ethiopia Yirgacheffe with a robusta to add some more character. As Tita Keks put it, the experience should be refreshing but bold at the same time.
** FINAL RESTOCK! This batch will be shipped out next week, between Sept 28 - 30 **
---
At Plain Sight, we believe that getting your coffee to you at the right time provides for a great brewing experience. We make sure that you'll get your coffees not more than 10 days from the roast date, ensuring the right amount of time for you to try it out without it being too fresh off the roast. We recommend brewing the coffee 7 days from roast and flavors will peak around 2-4 weeks from roast