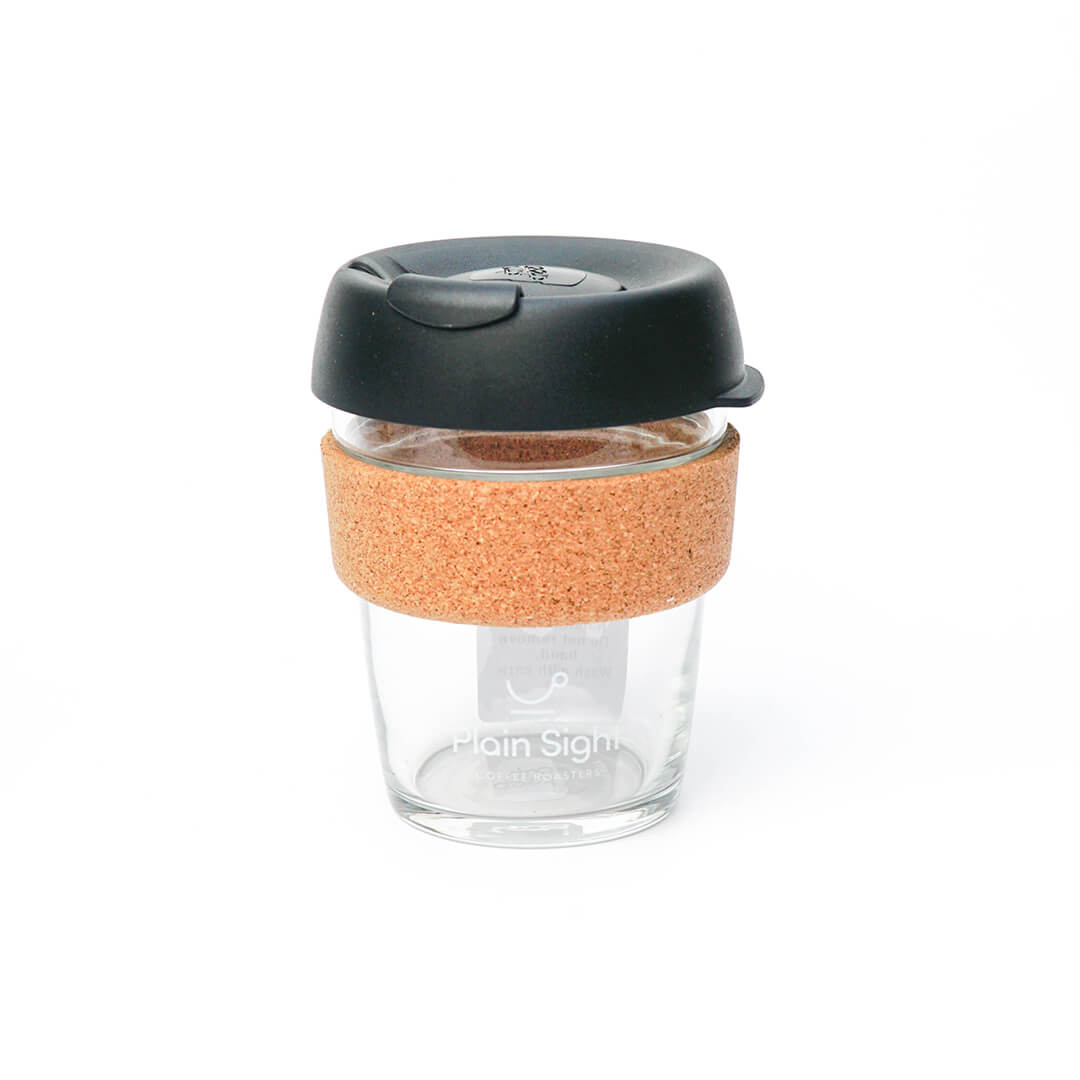 Plain Sight Coffee KeepCup
Our very own KeepCup! Bring a piece of Plain Sight with you wherever you go!

KeepCup Brew Cork is made from durable, tempered glass with a sustainably harvested cork band for a comfortable hold. As a drafted vessel for easy pour with a press-fit sipper lid, it's lovely to drink from - lid on or off - lightweight, easy to carry, and fits comfortably in your hand and cup holders.
*** wash lightly, do not scrub with abrasive material