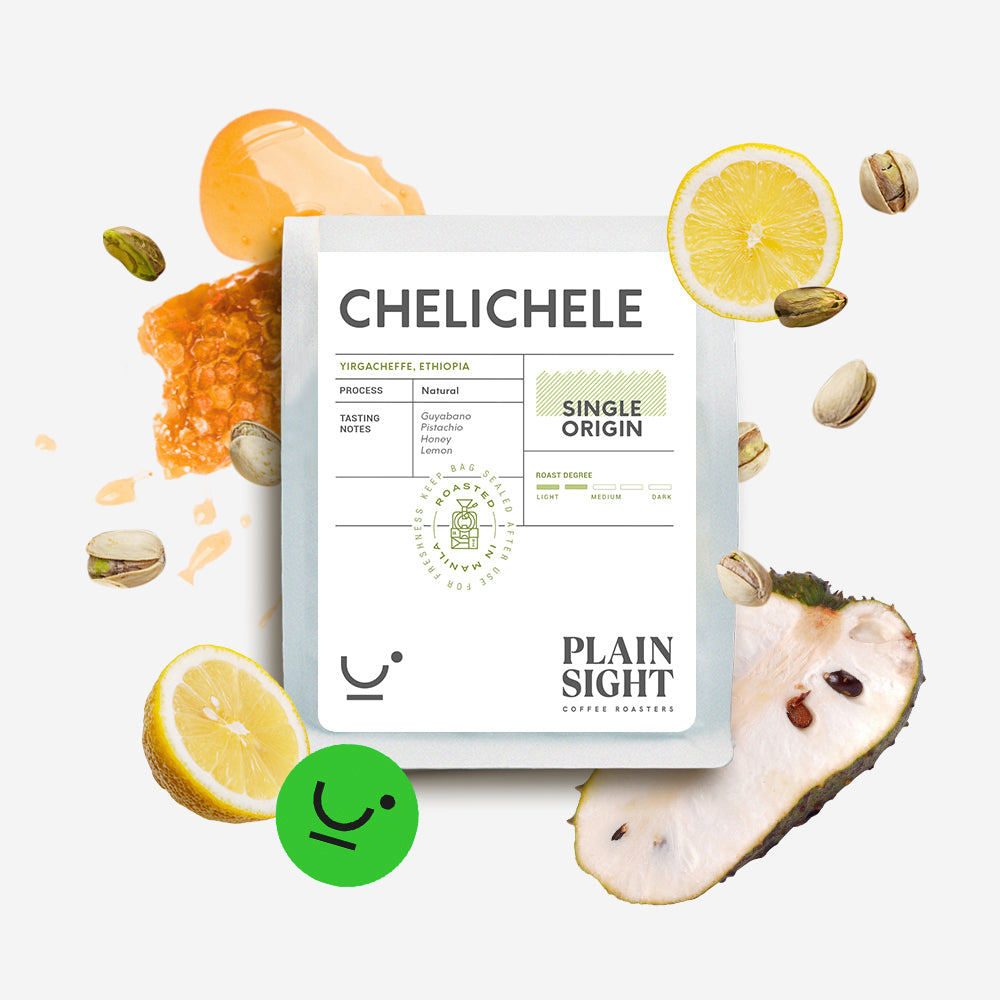 PISTACHIO · GUYABANO · HONEY LEMON · 

Origin:
Yirgacheffe, Ethiopia

Varietal:
JARC varieties, Local Landraces
Process:
Natural

Altitude:
1945-1970mas
Body:
Sweetness:
Acidity:
Roast Degree:
Recommended for:

Coffees from the Yirgacheffe region have found their place in the hearts of many coffee lovers for their beautiful mix of fruity and floral highlights. It brings us great pleasure to share a wonderful coffee from the region with Chelichele, the latest addition to our ever growing Single Origin offerings.

This natural processed coffee cultivated through traditional farming methods is a great reminder of why coffees from the region have developed a loyal following. Highlighting notes of pistachio, guyabano, and honey lemon, enjoy Chelichele as a pour over, through a French press, or with the ever reliable coffee maker.
---
At Plain Sight, we believe that getting your coffee to you at the right time provides for a great brewing experience. We make sure that you'll get your coffees not more than 10 days from the roast date, ensuring the right amount of time for you to try it out without it being too fresh off the roast. We recommend brewing the coffee 7 days from roast and flavors will peak around 2-4 weeks from roast