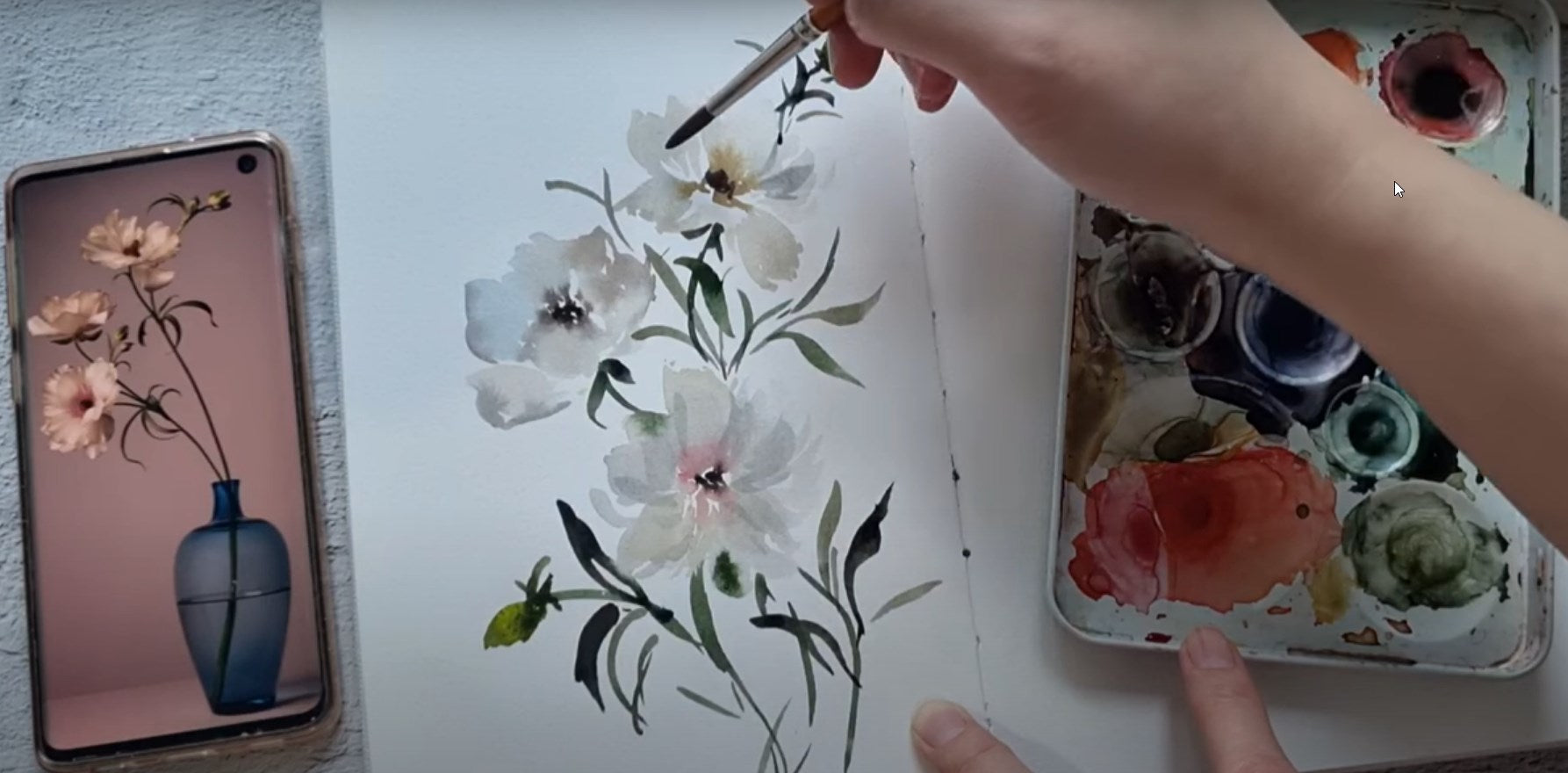 Joly Poa x Plain Sight Collaboration: A New Canvas
We've got another coffee and art collaboration to share with you all right before the year ends.
In partnership with watercolorist Joly Poa, we're proud to share Canvas, our 2022 limited holiday coffee blend and one that we're excited to be sharing with you all.
In conversation with Joly Poa, she shared how she got into watercolor back in 2013 when she was looking for a new hobby. She stumbled into watercolor and fell in love with the medium, and particularly how she can express herself through different brush strokes by dancing with her brush. If you follow Joly across her different socials (
she's got over 350 thousand followers across Instagram and YouTube)
, you'll see that she's got quite the hand for painting flowers and nature, and it clearly shows through the label design made for
Canvas
.
In drawing inspiration for it, Joly shared that she often drinks coffee when she paints whether she's at home or in a coffee shop.
Painting in her signature style, she made sure to combine elements of both flowers and coffee, while throwing in some coffee cherries into the mix.
Each bag of Canvas comes in a beautifully designed tote bag and a post card.
The blend itself brings together coffees from El Salvador, Guatemala, and Brazil, and has great notes Apple Juice, Cinnamon, and Caramel, and we've made sure to make it an omniroast coffee to have you enjoy it either as a pourover or as an espresso.
Joly enjoys her coffees black when paired with dessert, while enjoying an espresso-based coffee with milk if it's standalone, and we hope you find those similar experiences when brewing and enjoying Canvas.
---