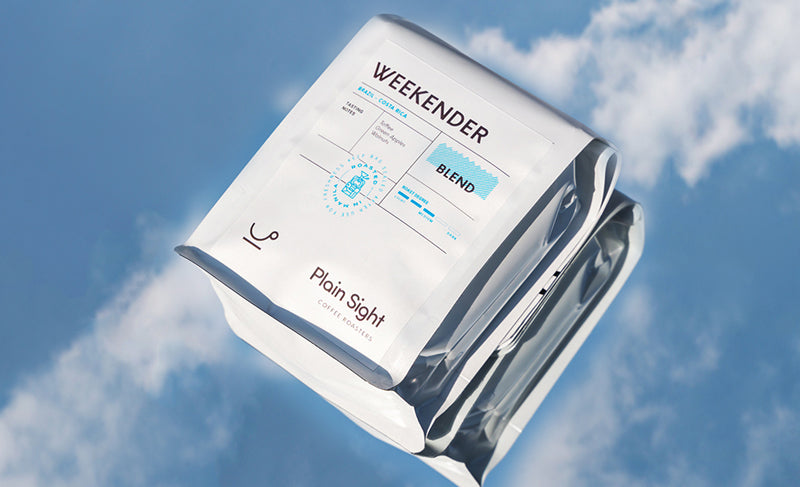 Blending In: Weekender
Plain Sight Coffee's journey got its start from the Weekender. Not only was it our inaugural blend, but it's the only coffee in our line-up today that has been with us since we started.
Weekender Coffee Blend
When we first conceptualized putting this blend together, we wanted to make something that would play well as both a black coffee and as an espresso with milk. Looking to what we knew was familiar among coffee drinkers, we explored several the blending of several origins before we settled on using a sweet coffee from Brazil as the base. Looking for a complement to the sweetness, we explored coffees from Central and South America that could provide the right amount of acidity that would provide just the right kick to it.
Weekender Coffee Blend taken as black coffee
Putting two and two together, we put the blend to the test across different brewing methods and found that it achieved the goal we had in mind, working well in particular when brewed with a French press, a batch brewer, and most especially as an espresso. Using it as a base for cappuccinos really helped to cut those flavors across.
Weekender Coffee Blend as latte
We've said it before and we'll say it again; coffee shouldn't be complicated. Whichever way you want to brew it, the Weekender's job is fairly simple: to caffeinate you and give you that feeling of getting thrown to the weekend.
Blending In is our series highlighting the stories of our blends
Words by Ryan Uy
---