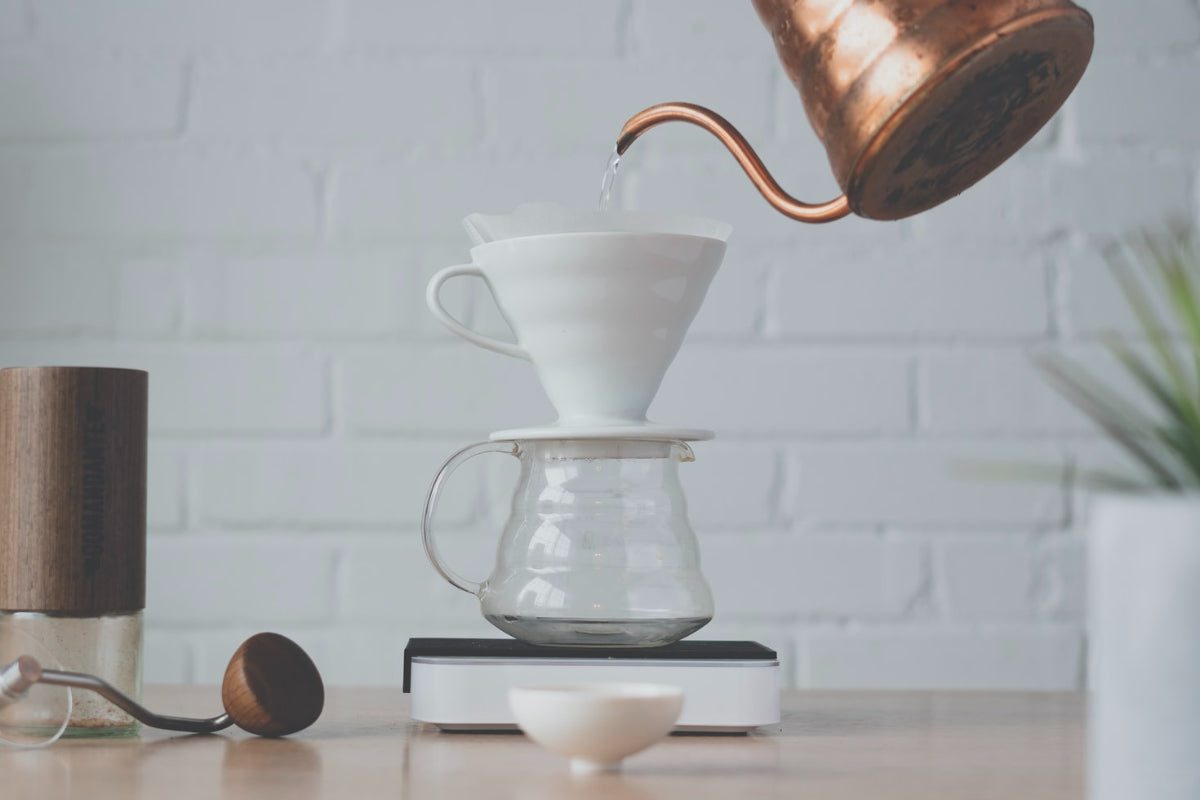 The Home Brew: Ceramic vs Plastic Drippers (Pros and Cons)
Coffee drippers come in many different styles. We've seen the standard cone, basket, foldables (yes this is a thing), and the old school cloth. In terms of material, the two most used ones to make drippers are ceramic and plastic. It poses an interesting question for the first-time home brewer: should I go with the ceramic or a plastic dripper? We're rounding up a few key points about ceramic vs plastic drippers, and hopefully by the end of it, you'll figure out which of the two you may end up preferring.
Heat Retention
Heat retention is a key factor between ceramic and plastic drippers. Ceramic can "take away" the heat from your brew since it requires more heat before its temperature increases. Plastic on the other hand heats up much quicker and easier, making it more ideal in keeping the brew hot while in the process of being made. This is because of their respective heat resistances and thermal mass. The lower the thermal mass, the lower the heat requirement to get the item to heat up. Pre-heating your brewer is a good practice in making sure regardless of the brewer you're using, you won't have to worry about your dripper taking any of that heat away from your coffee.
Durability
Many a home brewer would have experienced breaking a dripper in their lifetime, or at least chipping it in some way. If you drop a ceramic dripper by accident, then there's the very high likelihood that you've said goodbye to it, whereas accidentally dropping a plastic dripper will not have that same risk. From a durability standpoint, it looks like it goes to the plastic dripper. However, if your coffee area's a little more fixed, your ceramic dripper will stand the test of time longer than the plastic one will since the constant exposure to high heat may cause degradation.
Design
Aesthetically speaking, there's a lot of choices when it comes to the ceramic drippers. From the popular and colorful Origami Dripper, to the variety of limited edition Hario V60s, and the traditionally well-crafted Kalita Drippers, there's just much more choice when it comes to making a decorative space if that's your sort of thing. Otherwise, it's just nice to have those options available. Plastic drippers on the other hand are very much clear for the most part, with some very few outliers with color. The plastic drippers are really symbols for practicality in a sense.
Cost
From a cost perspective, there's no doubt that the plastic dripper is more affordable than a ceramic one. Accidentally breaking a plastic dripper in whatever fashion won't hurt the wallet as much as breaking a ceramic one (and having broken several in our lifetimes, we know the feeling).
Both the ceramic and plastic drippers come with their pros and cons. There's the objective and the subjective way of weighing out your options between the two, and while we personally wouldn't be averse to you saying "why not both", you can check out our store here to view our coffee dripper offerings, where we have both plastic and ceramic models available for you to choose from.