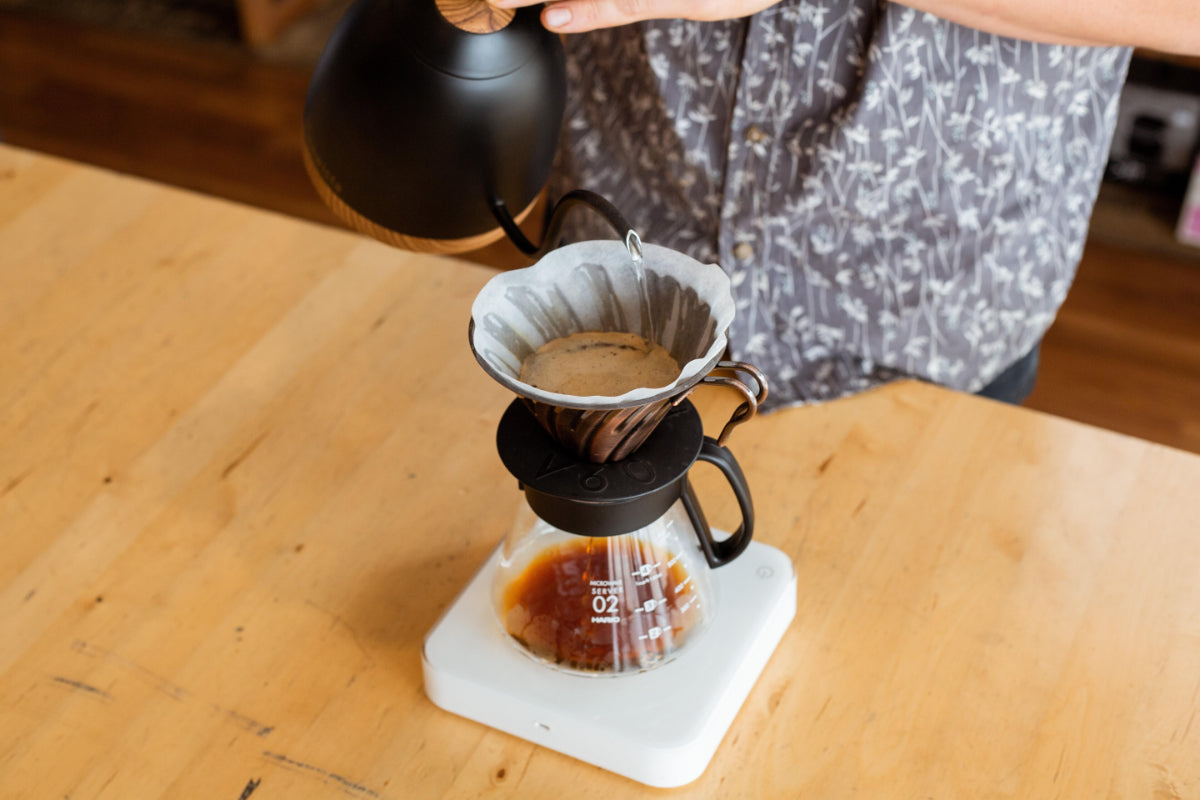 The Home Brew: A Comparison Between Drip and Immersion Brewing
Coffee brewing takes many forms, with two of the most common methods being drip and immersion. Drip coffee is where water is poured on top of coffee grounds, which then proceed to exit the brewer immediately in the form of the brew. Immersion, on the other hand, is where water and coffee are left to interact in the brewer for a set period before you ultimately decide to pour the coffee out. Popular examples of drip brewers are the V60, Kalita Wave, Origami, and the Chemex, while for immersion brewers, you have the Clever, the French Press, Cold Brew jugs, and the AeroPress. There are a couple of key differences in the way that these two brew, and right now, we'll go through a comparison between drip and immersion brewing.
Equipment
We've shared some of the different drip and immersion brewers that are readily available in the market, but what exactly makes them what they are? When you say a drip brewer, they're typically cone or basket shaped brewers with a drip hole to ensure a consistent flow of the coffee out of the brewer. The immersion brewer, on the other hand, allows for said brewer to have the coffee be immersed in water first, with the release of the coffee being dependent on you. Drip brewers are much easier to clean, while immersion brewers are easier to set up.
Ease of brewing 
Immersion brewers are arguably easier to use, as they require less work overall to brew your cup of coffee. Add the water
with the ground coffee
, allow the brew to happen, and once everything's good, you can serve accordingly. This is why brewers like the AeroPress and the French press are great choices for beginner coffee brewers. Drip brewers require more than just your brewing parameters since you factor in things like your pour and the material the brewer is made of.
Versatility
Drip brewers take the advantage in terms of brewing versatility since there's little room for additional changes with regards to immersion brewers. The only things that you would adjust for an immersion brewer are the brew time, grind size, and water temperature, while for the drip brewer, many more things can be adjusted.
Extraction
From a study done by Barista Hustle founder Matt Perger, drip brewers extract coffee more efficiently compared to immersion brewers. This is because unlike with immersion brewers, drip brewers require a consistent flow of water, allowing for the continuous extraction of those coffee flavors. As a result, you'd be using less coffee with drip brewers versus with an immersion brewer to make the same amount of coffee because of the way drip brewers extract better.
Complexity and Consistency
You'll find that drip brewers will provide much more complex cups of coffee as opposed to immersion brewers. Factoring in the previous notes on extraction and versatility, the drip brewer simply provides more opportunities for a brewer to be able to create a more complex cup of coffee as opposed to an immersion brewer. This however also creates a challenge for consistency, which is where the immersion brewer trumps the drip brewer. Because of the shorter list of things to consider with an immersion brewer, it's easier to product more consistent cups compared to drip brewers.