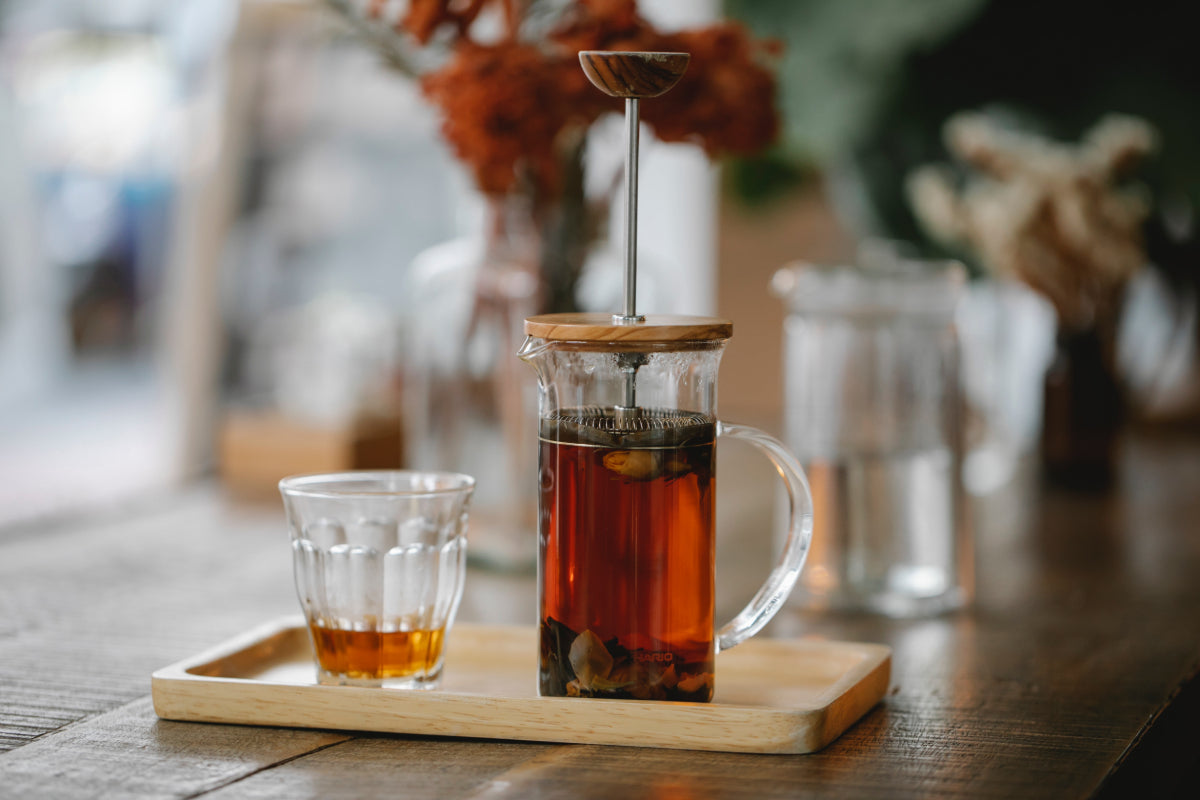 The Home Brew: How to Make Coffee with a French Press
The venerable French Press has been the staple coffee brewer of many homes. Long before pour over coffee became the thing for home brewing, the French Press and to an extent the moka pot were the choice homebrews for people that were caffeinating at home. The French Press is an immersion brewer, meaning that you leave the coffee steeped in the water for it extracts those oh-so great flavors we've come to love. It does get a bad rap however of sometimes having a heavier body than a cup from a pour over or drip machine, so we've got the lowdown on how to help you make a great cup of coffee with a French Press.
Preparing your French Press
The French Press only has two main parts: the beaker and the plunger with the integrated mesh filter. Prepping to brew with a French Press is a lot simpler as compared to a pour over since you effectively only need to make sure you have the following items with you:
Coffee
French Press
Scale
Kettle (any kettle will do for this)
Coffee grinder
For this recipe, we're going with a 1:15 ratio, meaning that for every 1g of coffee, you'll need 15ml of water. For simplicity, we're going with 15g of coffee for this.
Remove the plunger from the top and place
the coffee grounds
inside. The coffee grounds should be around a medium-coarse grind since the coffee will be interacting with the water for much longer. If it feels like kosher salt, you'll probably want to grind a bit coarser.
Brewing Time
Have the water ready to just short off the boil (around 96-98°). Place the beaker with the coffee grounds on top of the scale, tare, and start the timer. Pour 30ml of water into the beaker (on the scale, 1ml = 1g) and stir very gently to make sure that all the coffee gets into contact with the water. Leave it for about a minute and a half to bloom, then proceed to pour the remaining water up to 225ml. Now the waiting game begins as you'll need to wait about 3 and a half minutes more, bringing your total brew time to 4 minutes.
Once you've hit that 4 minute mark, you might notice that you'll have a nice crust on top of the beaker. Swirl gently to allow the coffee to sink, while scooping out any remaining floaty bits in the coffee.
Place the plunger
on top and push gently WITHOUT going all the way. Just press it enough to seal it, around maybe ¼ of the way and voila, you've got a great cup of French press coffee ready to serve.