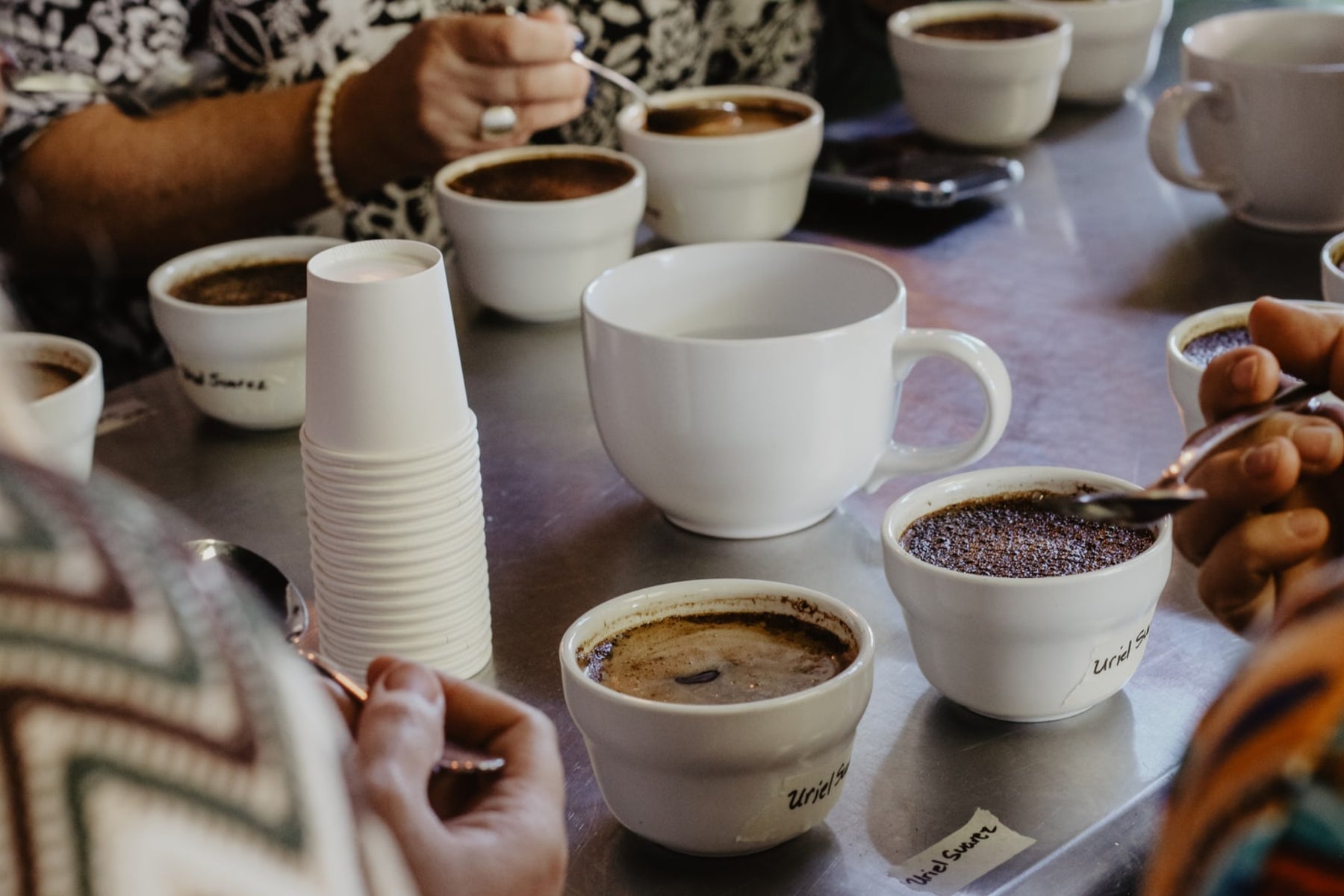 What is Coffee Aroma?
Nothing beats the aroma of freshly brewed coffee in the morning. The way it cuts through everything and just gives you that relaxed feeling makes it a key part of why we love coffee to begin with. A coffee's aroma is one of its primary qualities and a quality your senses interact with even before taste. It's a make-or-break sort of quality in that if the coffee smells great, you'll be more likely to try it out, whereas if a coffee smells bad or stale, you won't bother trying the stuff. There's a couple of things we'd like to share about coffee aroma, and how exactly it affects the coffee experience.
A Primary Coffee Quality
Coffee Aroma is what you'd consider a primary coffee quality because it's one of those things you catch with your senses immediately.

Once you grind the coffee, you already begin to smell some of those aromatics come out. As you brew the coffee and watch the gasses get released, you get a preview of what's to come next.

Finally, as you serve yourself some of that nicely brewed coffee, you get a whiff of those different aromas, whether they're fruity, floral, nutty, or others.
Factors That Affect Coffee Aroma
There's a lot of factors that contribute to a coffee's aroma. From a geographic perspective, coffees from certain regions and even sub-regions within those might have qualities that are specific or more common to them.

The way a coffee is processed such as being a washed or natural coffee could also affect the aroma you're bound to experience. Roasting the coffee plays a large role as well. Roast it too lightly and you might get an underdeveloped, grassy-like coffee. Roast it too dark and bitterness may stand out. Blending coffees together can also be done to make certain qualities stand out or enhance each other.
The Coffee Wheel
We previously mentioned 3 descriptors, but coffee has such a wide range of aromas that it may take a bit of training to really find those subtle notes (around 800 of them, actually).

Educational tools like coffee wheels may sometimes split the wheel into two, with one side being flavor descriptors, while the other side has the aromas. Using a coffee wheel can be quite helpful in pinpointing descriptors that you might have trouble describing, so just moving towards the closest descriptor helps. There are also sensory exercises that help to train your palate and, by extension, your sense of smell.

So overall, how exactly does coffee aroma affect our coffee experience? Apart from being simply the smell of coffee, it provides a window into coffee that goes beyond its flavors, helping us to create a more holistic description of the coffee we enjoy.