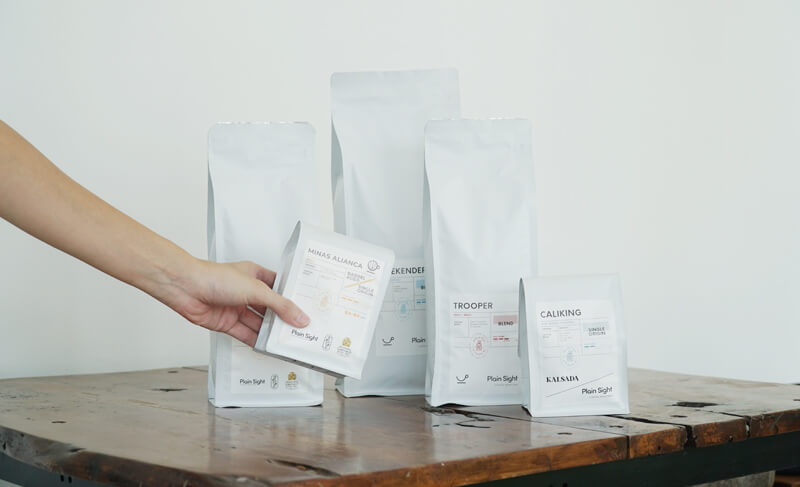 Who is Plain Sight?
Origin stories don't need to be complicated, and ours is no different. Our founders have been coffee drinkers for years, but an unassuming invite to a café along Broadway, Quezon City would help them set their sights to something more than just the coffee.
That café was Craft Coffee Workshop, one of the pioneers of the specialty coffee movement in the country, where co-founder Sean Lee was introduced to a different concept of coffee beyond 3-in-1 and retail coffee. This deepening exploration of specialty coffee went from exploration to experimentation, as Sean decided to practice roasting on a tiny 500g coffee roaster in his home's kitchen. That little roaster drove most of what would eventually become Plain Sight Coffee, fueling deliveries to friends and new clients.
Soon enough, with word going around and more clients coming in, the team decided to get themselves a bigger roaster and began roasting out of their garage. As coffee orders came in and with other cafés expressing interest in serving their coffee, it became clear that roasting out of a garage wasn't going to cut it anymore, leading Plain Sight to its current base at Mandala Park where roasting and training have been done since.
It's been a couple of years since that cup of coffee at Craft, but the mission hasn't really changed. Plain Sight has always wanted to keep things simple by sticking to one core idea: serve great coffee.
Words by Ryan Uy