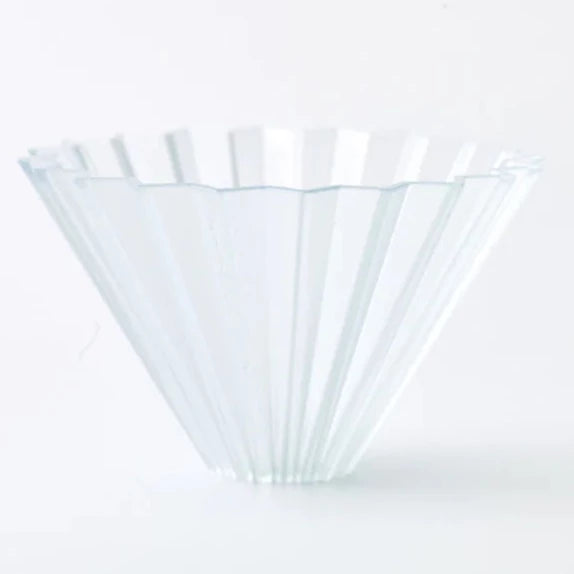 Please be informed that the holder is not included. Please purchase it here.
Our all-time favourite ORIGAMI dripper is now available in AS resin! With the iconic paper-folded-like ribs still in shape, the new AS resin model is tougher and 50% lighter than the porcelain model. It also has better heat retention and improves the consistency of your brew. A perfect companion for both daily and outdoor pour-over; grab one for yourself now!
This 'S' size coffee dripper can fill 1 to 2 cups with deliciously brewed, aromatic coffee.​ Pick your favorite origami and be creative!