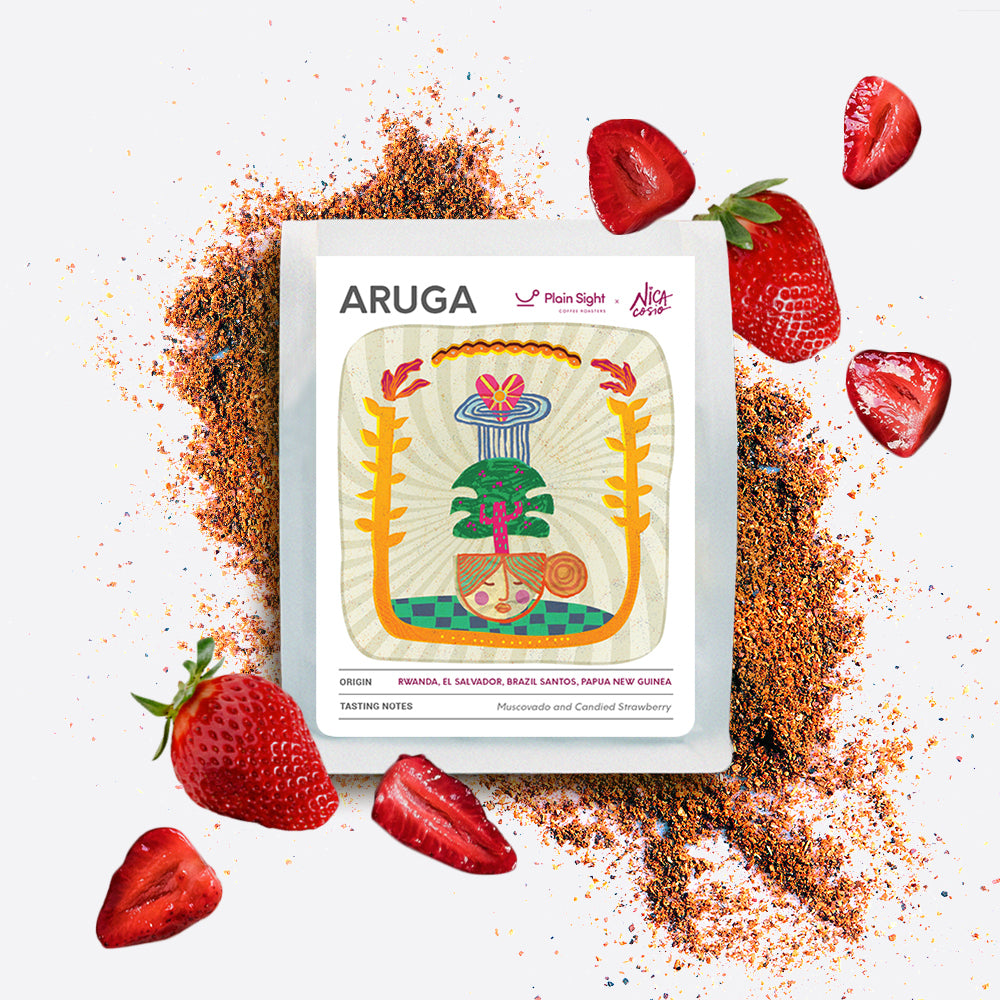 Aruga Artist Blend (a collaboration with Nica Cosio)
MUSCOVADO · CANDIED STRAWBERRY
Origin:
Rwanda, El Salvador, Brazil, Png
Body:
Sweetness:


Acidity:
Roast Degree:
Recommended for:
 Mother's Day is just around the corner, and with that, we're excited to present our latest limited drop: Aruga, in collaboration with noted crafts and creative journalist Nica Cosio. A delightful and aromatic blend of coffees from Rwanda, Brazil, El Salvador, and Papua New Guinea, Aruga was inspired by the daily ritual of mothers making themselves a cup of coffee before facing a full day. With tasting notes of muscovado and candied strawberry, Aruga is perfect for those who enjoy a sweet and fruity taste in their coffee.
Aruga is a versatile coffee that can be brewed using different methods such as pour over, espresso, or French press, and is carefully crafted to bring out the unique qualities of each coffee origin, resulting in a cup of coffee that is complex yet smooth, with a pleasant and lingering aftertaste.

As part of this limited drop, you can choose to either get just the coffee or the special set that includes a tote and journal featuring Nica's artwork.
---
At Plain Sight, we believe that getting your coffee to you at the right time provides for a great brewing experience. We make sure that you'll get your coffees not more than 10 days from the roast date, ensuring the right amount of time for you to try it out without it being too fresh off the roast. We recommend brewing the coffee 7 days from roast and flavors will peak around 2-4 weeks from roast