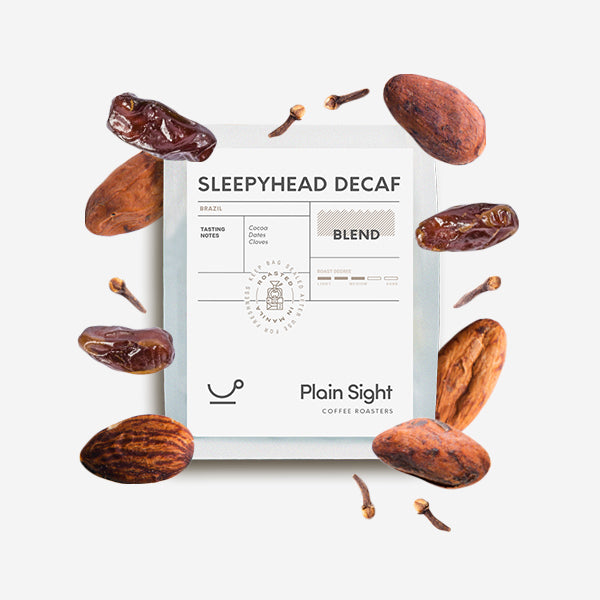 COCOA · DATES · CLOVES
Origin:
Brazil

Body:
Sweetness:


Acidity:
Roast Degree:
Recommended for:
Yes it's decaf, but don't let that scare you. We've gone with a nice Brazil that will satisfy that coffee craving without worrying about staying up all night.
The Swiss Water Process helps keep your cup chemical free while also removing up to 99% of caffeine. The cocoa notes go well as an espresso, a pour over, or through a french press.

---
At Plain Sight, we believe that getting your coffee to you at the right time provides for a great brewing experience. We make sure that you'll get your coffees not more than 10 days from the roast date, ensuring the right amount of time for you to try it out without it being too fresh off the roast. We recommend brewing the coffee 7 days from roast and flavors will peak around 2-4 weeks from roast