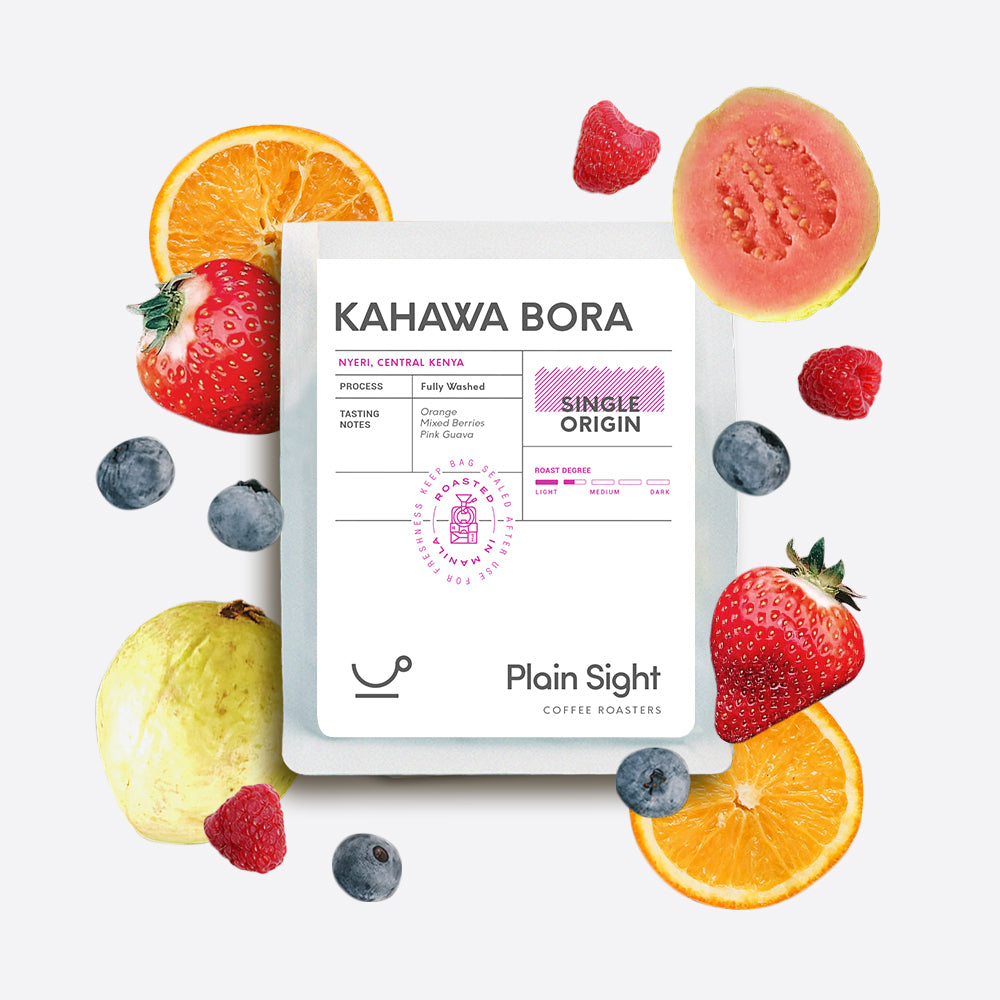 ORANGE · MIXED BERRIES · PINK GUAVA

Origin:
Nyeri Central, Kenya
Varietal:
Batian, Bourbon, K7, Ruiru 11, SL28, SL34

Process:
Fully Washed
Altitude:
1500 - 2000 masl
Body:
Sweetness:
Acidity:
Roast Degree:
Recommended for:
Kenya is one of the world's most popular coffee producing regions, yet it's a predominantly tea drinking country. What that means for the us caffeine heads is more coffee for us, and the Kenya Kahawa Bora brings the best of Kenyan coffees to the forefront.
Named after the coffee mill it originates from, the Kahawa Bora resonates with its bright character and wonderful acidity. A quick note on coffee mills; they're responsible for a couple of things at the coffee production level, namely hulling, sorting, and bagging the coffee before it gets sent out to us (the roaster), making their job one of the most critical in the coffee value chain. Have it as a pour over or even as a cold brew for those days when you need just that extra kick on a hot day.
---
At Plain Sight, we believe that getting your coffee to you at the right time provides for a great brewing experience. We make sure that you'll get your coffees not more than 10 days from the roast date, ensuring the right amount of time for you to try it out without it being too fresh off the roast. We recommend brewing the coffee 7 days from roast and flavors will peak around 2-4 weeks from roast