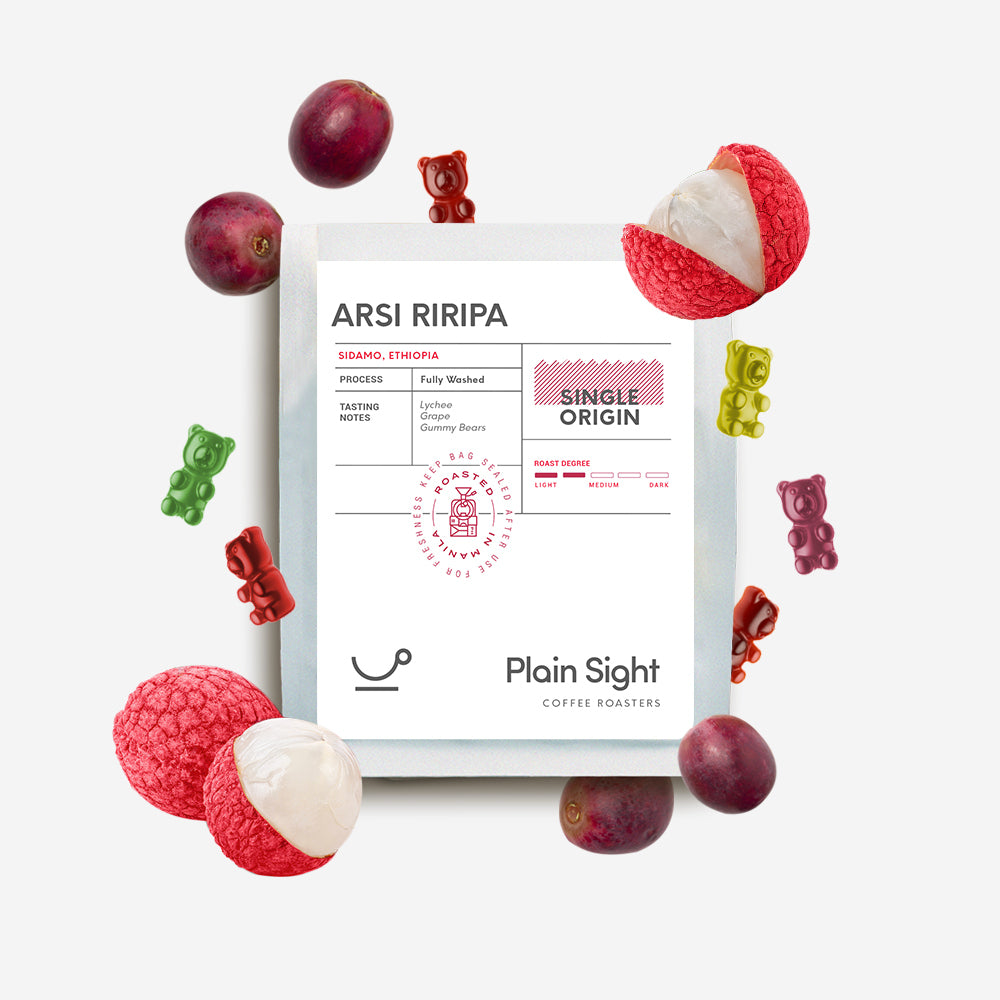 LYCHEE · GRAPE · GUMMY BEAR · 
Origin:
Sidamo, Ethiopia
Varietal:
JARC 74110, JARC Varieties, Local Landraces
Process:
Fully Washed
Altitude:
1900-2200mas

Body:
Sweetness:
Acidity:
Roast Degree:
Recommended for:
Ethiopian coffees are a favorite of ours, and the Arsi Riripa is no different. Hailing from the Sidamo region where coffees have great fruity and floral notes, the coffee is sourced from smallholders in Riripa and is a fully washed coffee. We're tasting Lychee, Grape, and Gummy Bears, and it's quite a joy to have on a pour over or an Aeropress.
---
At Plain Sight, we believe that getting your coffee to you at the right time provides for a great brewing experience. We make sure that you'll get your coffees not more than 10 days from the roast date, ensuring the right amount of time for you to try it out without it being too fresh off the roast. We recommend brewing the coffee 7 days from roast and flavors will peak around 2-4 weeks from roast