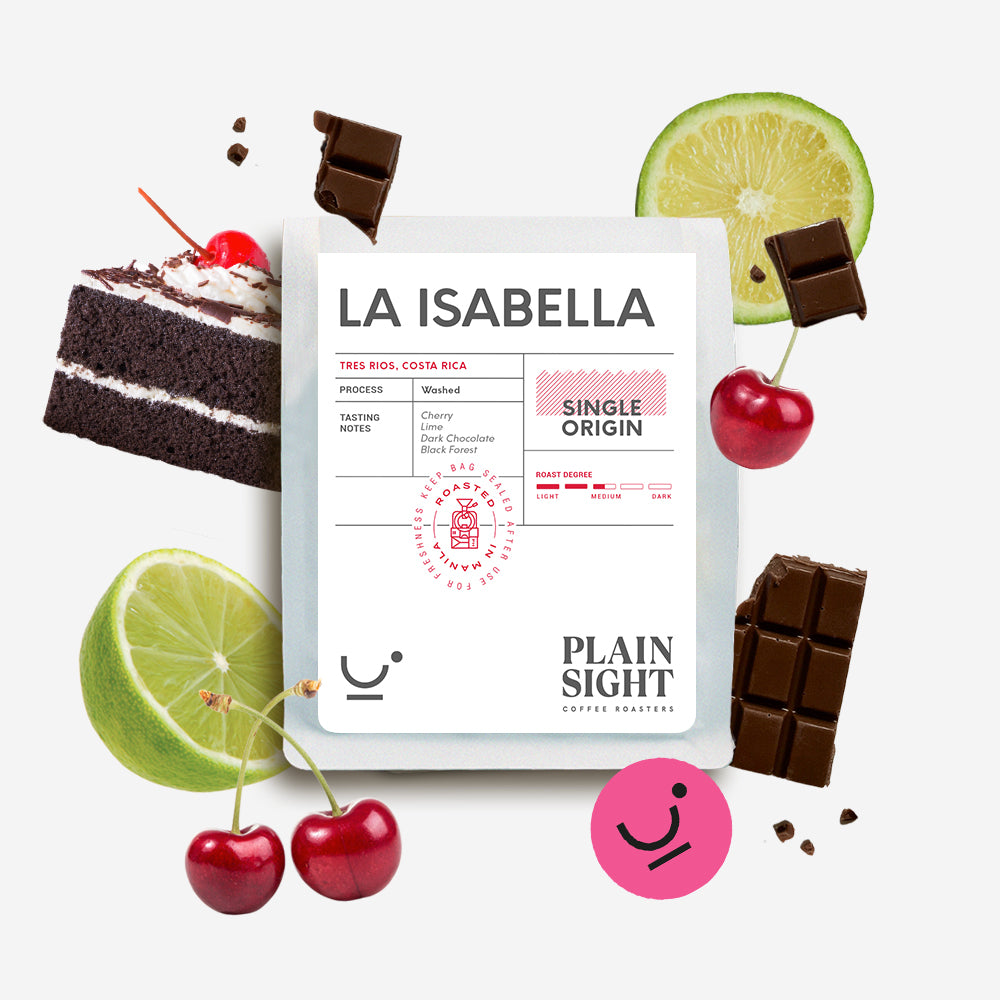 CHERRY · LIME · DARK CHOCOLATE · BLACK FOREST

Origin:
Tres Rios, Costa Rica

Varietal:
Catuai, Caturra

Process:
Washed
Altitude:
1600mas
Body:
Sweetness:
Acidity:
Roast Degree:
Recommended for:
Our latest Single Origin release, La Isabella embodies the essence of a perfectly harmonized coffee. Hailing from Costa Rica and farmed by the 3rd generation of the Castro family, this fully washed coffee delights with notes of, cherry, lime, dark chocolate, and Black Forest.
This light-medium roast is versatile and has been curated for various brewing methods, be it the robust intensity of an espresso, the nuanced subtlety of a pourover, or the classic comfort of a coffee maker.

---
At Plain Sight, we believe that getting your coffee to you at the right time provides for a great brewing experience. We make sure that you'll get your coffees not more than 10 days from the roast date, ensuring the right amount of time for you to try it out without it being too fresh off the roast. We recommend brewing the coffee 7 days from roast and flavors will peak around 2-4 weeks from roast