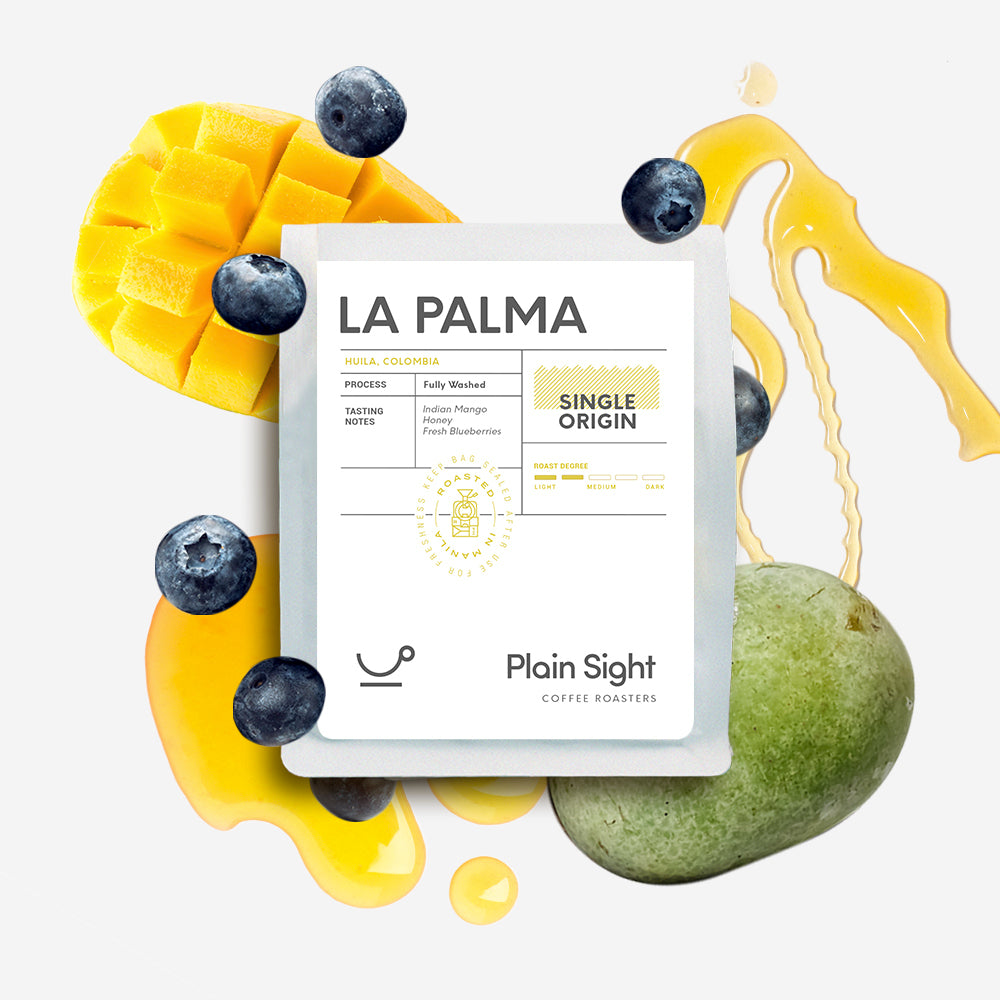 INDIAN MANGO · WILD HONEY · FRESH BLUEBERRIES

Origin:
Huila, Colombia
Varietal:
Castillo, Caturra

Process:
Fully Washed
Altitude:
1650mas
Body:
Sweetness:
Acidity:
Roast Degree:
Recommended for:
From coffee producer Hector Zuniga comes La Palma, a wonderful fully washed Colombian coffee. Grown at a nice altitude of 1,650 masl, the La Palma delivers bright notes and a great full body representative of some of the best Colombia has to offer.
We're tasting Indian Mango, Honey, and Fresh Blueberries, and La Palma can be enjoyed after brewing it with a pour over or an AeroPress.
---
At Plain Sight, we believe that getting your coffee to you at the right time provides for a great brewing experience. We make sure that you'll get your coffees not more than 10 days from the roast date, ensuring the right amount of time for you to try it out without it being too fresh off the roast. We recommend brewing the coffee 7 days from roast and flavors will peak around 2-4 weeks from roast