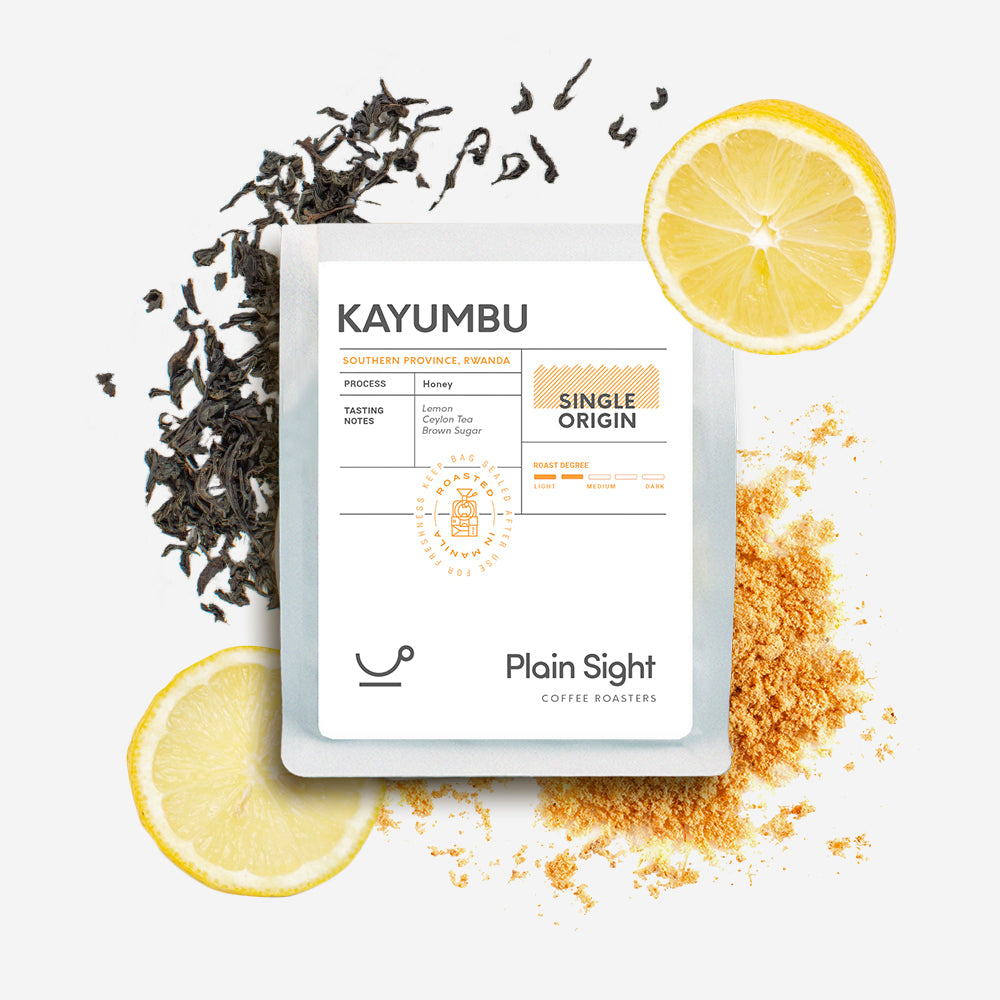 LEMON · CEYLON TEA · BROWN SUGAR

Origin:
Southern Province, Rwanda
Varietal:
Bourbon, Jackson

Process:
Honey

Altitude:
1600-2100mas
Body:
Sweetness:
Acidity:
Roast Degree:
Recommended for:
We're excited to have our first Single Origin coffee from Rwanda in the form of Kayumbu. Rwandan coffees have a wonderful fruity character to them, and we've made sure to roast them on the lighter side to help bring out those nice characteristics. With Kayumbu, we're tasting great notes of Lemon, Ceylon Tea, and Brown Sugar. Enjoy it with a pour over, coffee maker, or a French Press.
---
At Plain Sight, we believe that getting your coffee to you at the right time provides for a great brewing experience. We make sure that you'll get your coffees not more than 10 days from the roast date, ensuring the right amount of time for you to try it out without it being too fresh off the roast. We recommend brewing the coffee 7 days from roast and flavors will peak around 2-4 weeks from roast