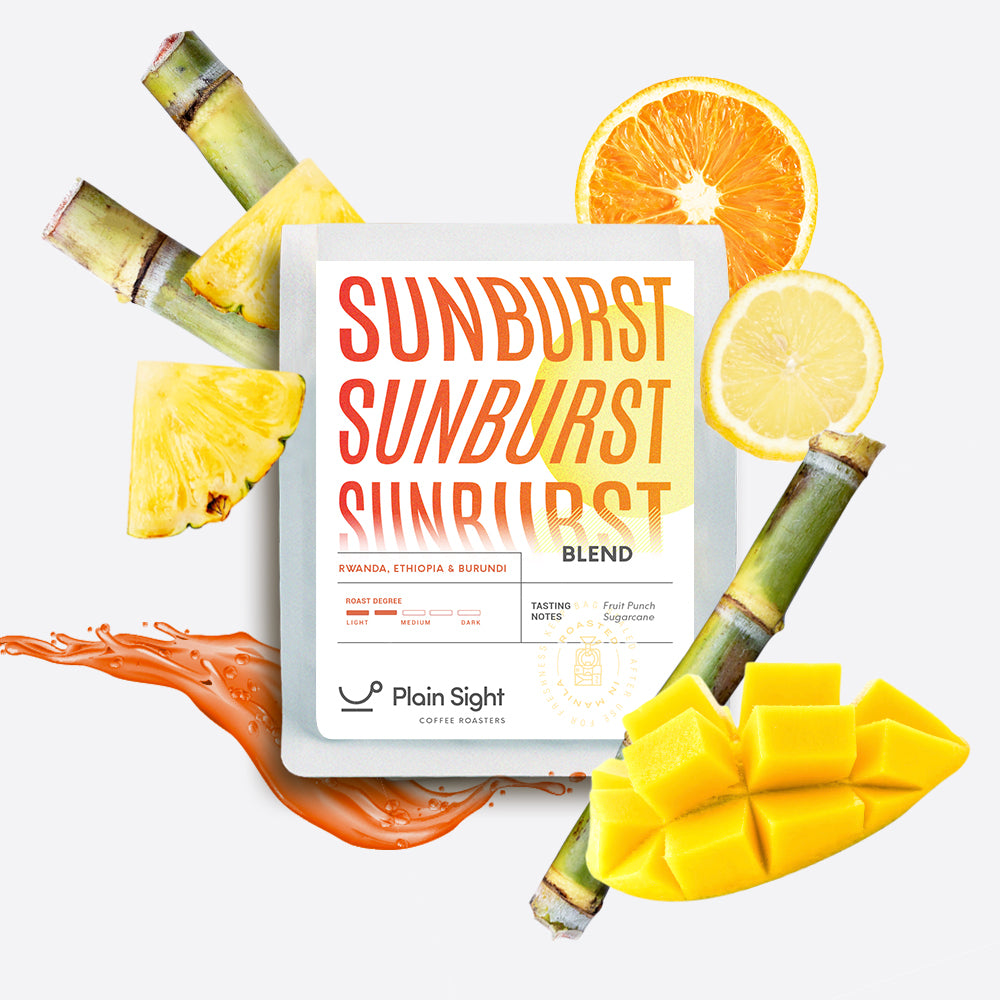 FRUIT PUNCH · SUGARCANE · 
Origin:
Rwanda, Ethiopia, & Burundi
Body:
Sweetness:


Acidity:
Roast Degree:
Recommended for:
It's our favorite time of the year and for 2023's Summer drop, we've got the bright and sunny Sunburst.

A blend of some great natural coffees from Rwanda, Ethiopia, and Burundi, Sunburst is sure to have you raring for the summer vibes with its great body and fruity kick.
Have your fun with Sunburst and taste the Fruit Punch and Sugarcane notes through a pour over, coffee maker, or a bright espresso.
---
At Plain Sight, we believe that getting your coffee to you at the right time provides for a great brewing experience. We make sure that you'll get your coffees not more than 10 days from the roast date, ensuring the right amount of time for you to try it out without it being too fresh off the roast. We recommend brewing the coffee 7 days from roast and flavors will peak around 2-4 weeks from roast